Private Supper Club
March 16
|
6:00 pm
–
9:00 pm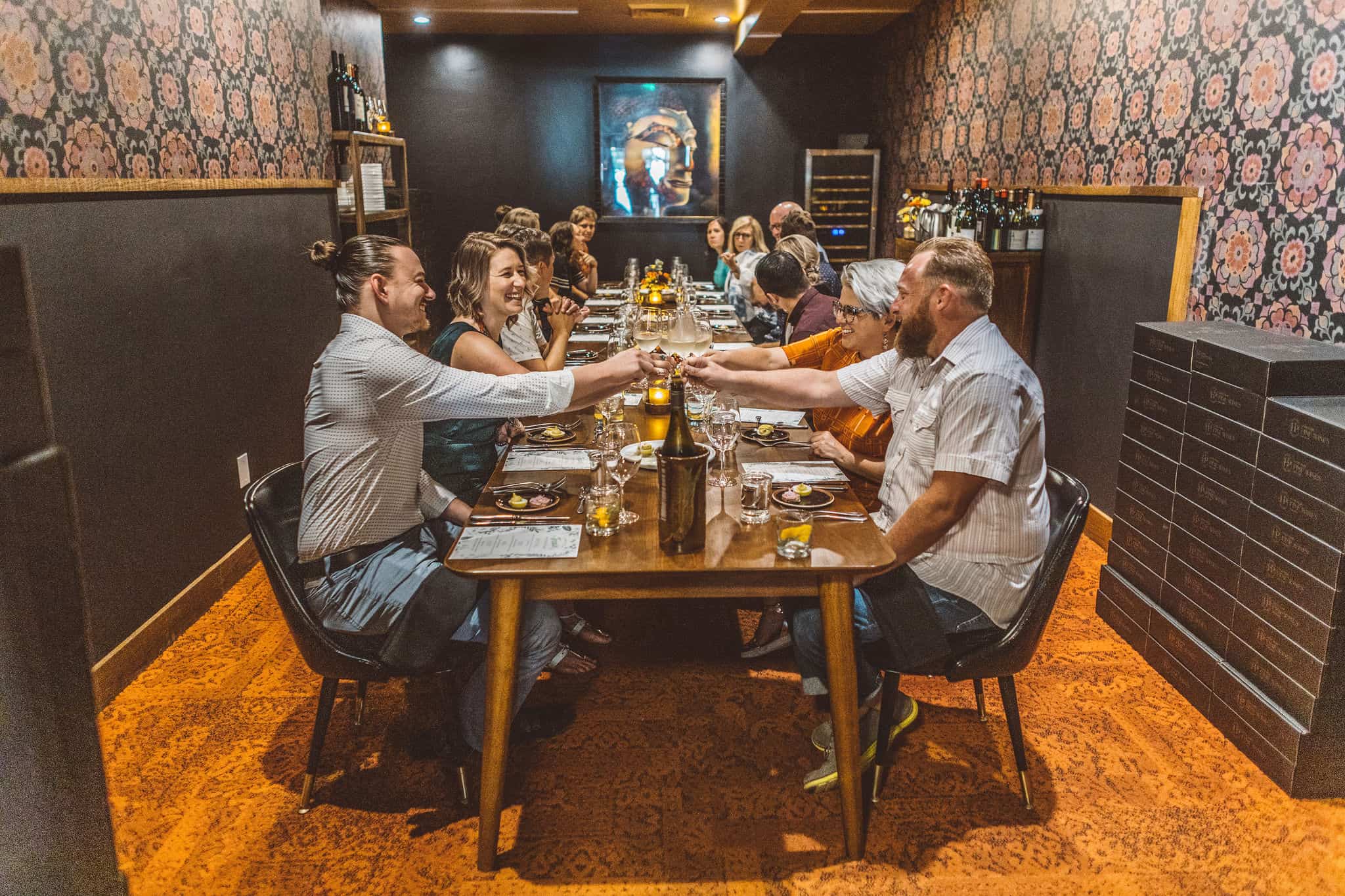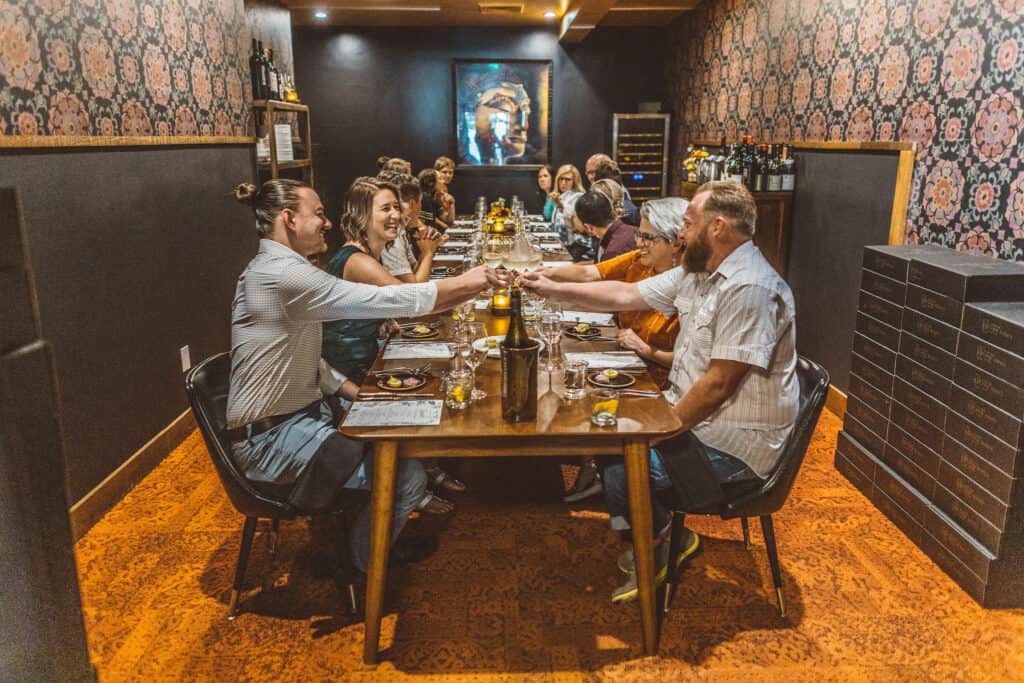 Back room reserved for private supper club event.
Terroir will gladly put together a private Supper Club of up to 18 guests.
Contact artisans@terroirboise.com for more information and availability.
Three course meal, plus hors d'oeuvres. Terroir sources local and seasonal ingredients from their favorite farms and ranchers.
Dinner will be served family-style at a communal dining table tucked away in the back of the wine shop.
Hyde Park Fine Wines has more than 800 wine selections from around the world. Diners may purchase any bottle to enjoy with dinner and share with fellow diners.
Below is a sample menu from a previous event.
artisans@terroirboise.com